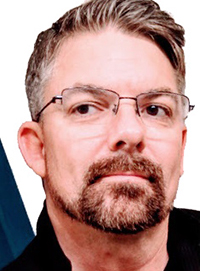 Christopher Kirkland
Licensed Insurance Agent
CA Lic # 0E91569 : AZ Lic # 1016608
Health|Life|Retirement|Long-Term Care
Kirkland Insurance Services, Inc.
6977 Navajo Rd., Suite 173
San Diego, CA 92119
P 800-420-9751|M 858-688-2464|F 619-692-9391
President – Kirkland Insurance Services, Inc.
Christopher Kirkland is President of Kirkland Insurance Services, Inc. He leads the business unit delivering products and services through the exclusive agency channel.
Most recently, he served as Division Sales Manager for IIS, a diversified post where he focused on direct marketing, agent training, strategic partnerships and client retention.
Christopher began his career in 2005 as a producer in San Diego, CA and maintained lead positions in sales, while managing a strong team of fifteen agents. Christopher has developed and maintained multiple carrier relationships with top insurance companies, enabling him to provide his clients with outstanding products and services.
Christopher Kirkland has completed Insurance Ethics Training and has completed the certifications required to offer plans through Covered California.
Christopher has also been certified to solicit the following products, by the state of California's Department of Insurance:
Life Insurance, Health Insurance, Medicare Supplements, Accident Insurance, Tax Qualified California Partnership Certified Long Term Care Insurance and Fixed Indexed Annuities.
Kirkland Insurance Services also offers Medicare advantage policy's and is authorized to offer unique and semi exclusive products for Medicare eligible individuals. Kirkland Insurance Services is Licensed in California and Arizona.
Awards and Achievements from Independent Agencies and Insurance Companies:
10 Million Dollar Producer
Front Runner Status 2015
BSCA Top Level Producer 2014
IMG Bronze Travel Producer 2014
NAHU Membership 2014
7.5 Million Dollar Producer
Front Runner Status 2014
Cigna Top Level Producer 2013
Front Runner Status 2013
Leaders Conference 2013
5 Million Dollar Producer
Front Runner Status 2012
Leaders Conference 2012
2.5 Million Dollar Producer
Elite Producer 2006-2011
Million Dollar Ring of Honor
Presidents Circle of Excellence 2006 – 2010
Pacesetter Award
Top Office Team Recruiter 2010
Rookie of the year 2006
Top Gun Insurance Sales Award 2005
Trusted Providers
Meeting every need